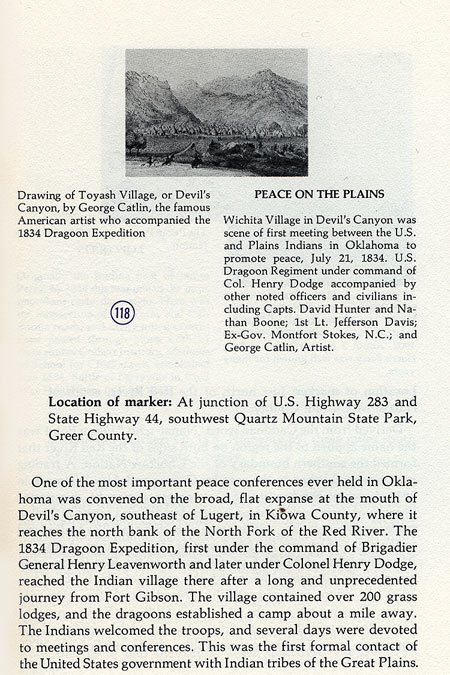 Chief Bugler's Grave
Location of Marker: On grounds between Quartz Mountain Lodge and Lake Altus, Quartz Mountain State Park, Kiowa County.
This is the grave site of William Gruber, the chief bugler of the Nineteenth Kansas Cavalry, who was accidentally killed on March 5, 1869, while the regiment was bivouacked nearby.
The above information is from the book, Mark of Heritage, by Muriel H. Wright, courtesy of Oklahoma Historical Society.