Part of our in-depth series exploring Southern Early American Forts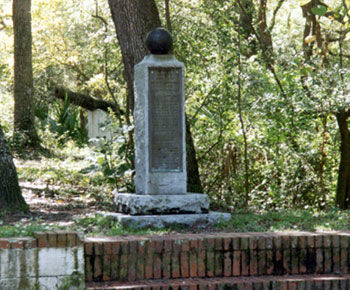 Yellow Bluff Fort Historic State Park
12157 Heckscher Dr.
Jacksonville, Florida 32226
Phone: 904-251-2324
Park Manager: Robert Joseph
Yellow Bluff Fort served as an important position along the St. John's River during the Civil War. This area was occupied by both sides during the struggle, and at its peak, had over 250 soldiers encamped within. It now serves as a peaceful setting to spend the afternoon or to enjoy a picnic.
Hours of Operation
8 a.m. to sunset, all year round.
Driving Directions
Yellow Bluff Fort is located in north Jacksonville on New Berlin Road. From 9A, exit to Heckscher Drive. Take New Berlin road south from Heckscher Drive. Yellow Bluff Fort is approximately 2 miles on the right.
Park Fees
There is no entrance fee for this park.
Communities and Related Links