Part of our in-depth series exploring Southern Early American Forts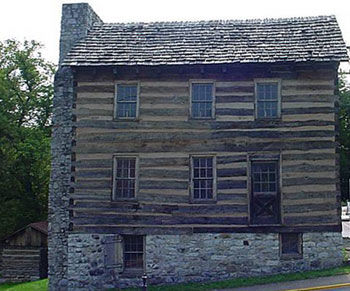 Located at the Andrew Lewis Park in Lewisburg, W. VA
Lewisburg was formally established in 1782 by an act of the Virginia General Assembly, but the town's origin can be traced back to 1751. In that year a young surveyor, Andrew Lewis, established a camp near the spring behind the present courthouse. This spring has been known as the Lewis Spring since that time.
There were no Indian villages in this area but it was a favorite hunting ground into which the white settlers were intruding. In 1763, Indians completely destroyed two of the early settlements in Greenbrier County, killing the men and carrying off the women and children. This raid virtually eliminated all of the earliest settlers in the county, but more were soon to come. By 1770 a fortified encampment called Fort Savannah was established at the Lewis Spring. Here, in 1774, an army of frontiersmen assembled under the command of General Andrew Lewis for an expedition against the Shawnees, Mingos, Ottawas, and Delawares led by Chief Cornstalk. After an arduous march of 160 miles, the Virginia militiamen defeated the Indians at the Battle of Point Pleasant on the Ohio River. This campaign greatly reduced the threat of Indian depredations to the Greenbrier River Valley. As a tribute to Andrew Lewis, the settlement that had grown up around Lewis Spring was named Lewisburg.
The following is from the book, Encyclopedia of American Indian Wars, by Jerry Keenan.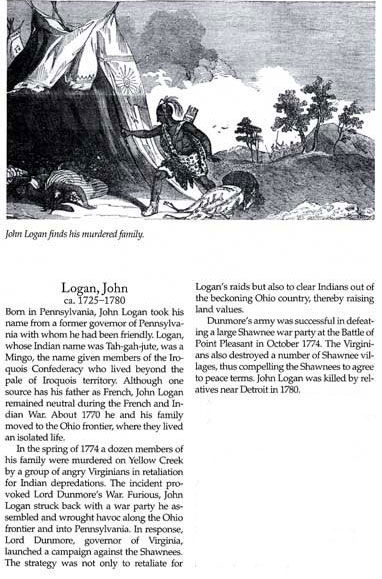 Communities and Related Links