Part of our in-depth series exploring Southern Early American Forts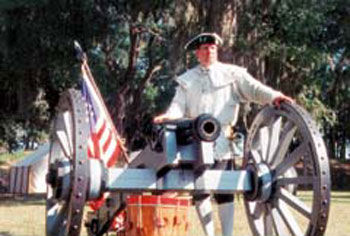 Fort Morris State Historic Site
Rte 1, Box 236
Midway, GA 31320
Phone: 912-884-5999
The Fort Morris site was originally a Guale Indian village, closely tied to the settlements and Spanish missions on nearby St. Catherine's Island. It was here, on February 21, 1734, that General James Oglethorpe, founder of Georgia, held the first Masonic meeting in the new British colony. The American Revolution brought considerable changes to the region. In 1776, delegates attending the Continental Congress recognized the strategic importance of having a fort to protect Georgia's middle coast from attack by the English navy. On a low bluff of the Medway River, near the important colonial seaport of Sunbury, a fort was constructed and garrisoned by 200 patriots. Fort Morris defended Georgia against the British again during the War of 1812, when it was known as Fort Defiance.
Operating Hours
Open year-round Tue - Sat. 9 a.m. - 5 p.m. Sunday, 9:30 a.m.- 5:30 p.m. Closed Mondays
Climate, Recommended Clothing
Summers are hot and humid. Winters are mild and normally pleasant. Recommend light clothing April to November. Inspect repellent recommended in spring, summer and fall.
Directions
Located seven miles east of I-95 exit #13 via Georgia 38.
Fees, Costs, Rates
Small admission fee. $4.50 for adults and $3 for children. Annual passes available. Group rates are available with advanced notice.
Recommended Activities/Park Use
Historic site visit, nature trail, bird watching, picnicking
Reservations/Permits
Needed for camping.
Communities and Related Links