Part of our in-depth series exploring the forts of Apacheria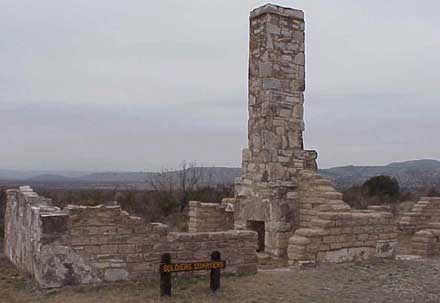 Fort Lancaster
P.O. Box 306
Sheffield TX 79781
Phone: 432-836-4391 or 800-792-1112
Fort Lancaster is located 8 miles east of Sheffield on U.S. Hwy. 290 (a scenic loop off of IH-10). Take exit #343 and follow U.S. 290 to the park.
Hours
Open: Tuesday through Saturday, 9am-5pm. The park is closed Sunday/Monday and on Christmas Eve/Day, Thanksgiving, New Year's Eve/Day.
Admission
$4 per day, for adults
$3 per day, for seniors
$3 per day, for ages 6-18
Free, for 5 and under

Group School-Sponsored Trip entrance fee per person (not for overnight stays): $1
Contact the Park to make arrangements and for pricing.
It is best to wear sturdy shoes and jeans for extended hiking through the brush. Pets must be kept on a leash. You are responsible for knowing and obeying park rules and regulations.
History
Fort Lancaster was one of four posts established in 1855 to protect the military route between San Antonio and El Paso from Indians. At the height of its development, the fort housed 25 permanent buildings, including kitchens, a hospital, a blacksmith shop, a bakery and barracks.

Sibley's Expedition stopped at Fort Lancaster, depicted in this 1861 Harper's Weekly engraving, en route to engagements against federal forces in New Mexico in 1862.
When Texas joined the Confederacy, the fort was abandoned. Today, visitors may wander through the ruins at Fort Lancaster State Historical Park still standing guard over the Pecos River Valley.
For more than a century, Fort Lancaster has not been officially occupied. Today, only stately limestone chimneys of the old Pre-Civil War fort keep their silent vigil over what once was a camp of infantrymen guarding the far West Texas frontier.
Fort Lancaster was named for Job Roberts Hamilton Lancaster, a West Point classmate of Captain Stephen D. Carpenter, who was killed by lightning in Florida during the Seminole War. This frontier post lies on the east bank of Live Oak Creek situated near the base of the Pecos River valley.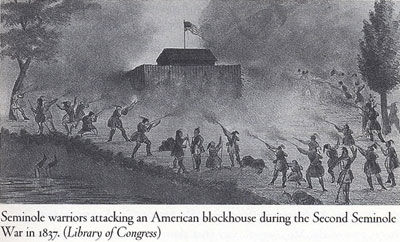 Flat-topped mesas and plateaus intersected by steep-walled canyons and dry washes form this part of the Trans-Pecos region.
The 82-acre park was originally donated to Crockett County in 1965 by the Meadows and Benckenstein families for preservation and public use of the site. In 1968 the property was transferred to the Texas Parks and Wildlife Department.
Communities and Related Links