Part of our in-depth series exploring Southern Early American Forts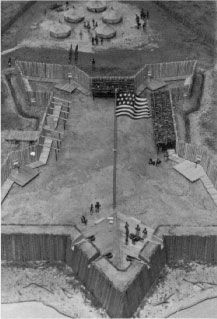 Fort Gadsden Historic Site
Hwy. 65, 12 mi. N off Hwy. 98
Eastpoint, FL
Phone: 850-670-8616
Fort Gadsden Historic Site is managed by the U.S. Forest Service and is located on the Apalachicola National Forest. The Fort is in the Northern part of Franklin County and rests beside the Apalachicola River. It is rich in its history dating back to the War of 1812. Fort Gadsden Historic Site is listed in the National Register of Historic Places. The site has been recognized as an important piece of our National heritage and warrants special protection.
Directions
From Hasford: S. on Hwy. 65 29 mi. and Hwy. 20 W. on Forest Rd. 129 and follow signs. From Eastpoint: N on Hwy. 65 12 mi. and Hwy. 98, W. on Forest Rd. 129.
Admission Price
Per vehicle or vessel $3.
Attraction Type
Fishing, Hiking/Nature Trails, Historic Attractions
Facility Amenities
Parking, Pets on Leash
General Information
Open Year-Round
Hours
Friday through Tuesday only: 8 a.m. - 6 p.m.
Communities and Related Links