Creek War/
Horseshoe Bend
Part of our in-depth series exploring Southern Early American Forts
An Indian uprising in the South brought on the Creek Indian War (1813-1814). Creeks who lived mainly in Alabama and Georgia were alarmed by encroachments on their lands and were convinced by Tecumseh, the Shawnee chief, to unite with many other tribes against the settlers. The leader of the Creeks was William Weatherford, also known as Red Eagle. On August 30, 1813, he led an attack on Fort Mims, a temporary stockade near the confluence of the Tombigbee and Alabama rivers. Although Weatherford attempted to restrain his warriors, they massacred some 500 whites. The U.S. retaliated on November 3 when General John Coffee attacked and destroyed the Indian village Talladega, in Alabama, killing more than 500 warriors. In January 1814, however, Tennessee militiamen were defeated in three minor engagements. The war did not end until the Battle of Horseshoe Bend in March 1814.
The Creek War (1813-1814) ended as General Andrew Jackson defeated the Creeks under Chief Weatherford at the decisive battle of Horseshoe Bend, Alabama, where nearly 900 of 1000 Indians were killed. The Creeks were fought with British troops against the Americans in the War of 1812.
The following is from the book, Indian Wars, by Bill Yenne.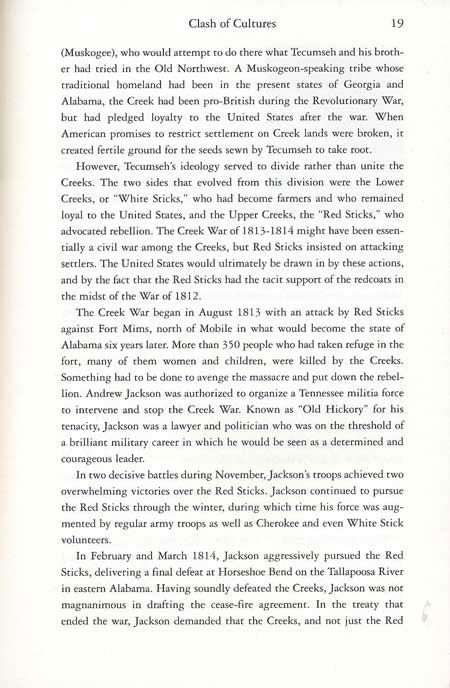 The following information is from the book, The American Indian Wars, by John Tebbel & Keith Jennison.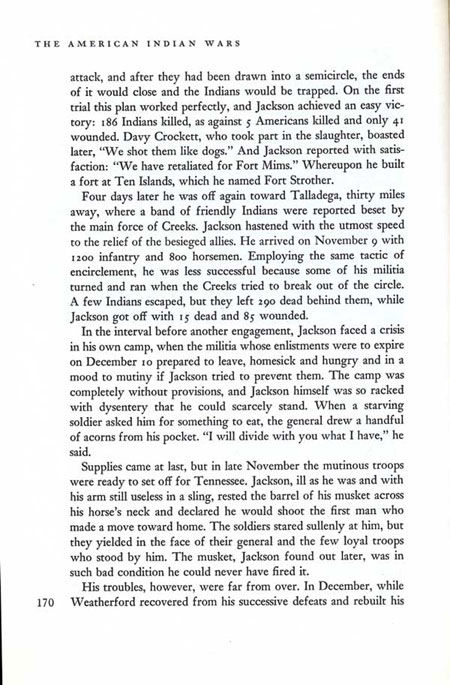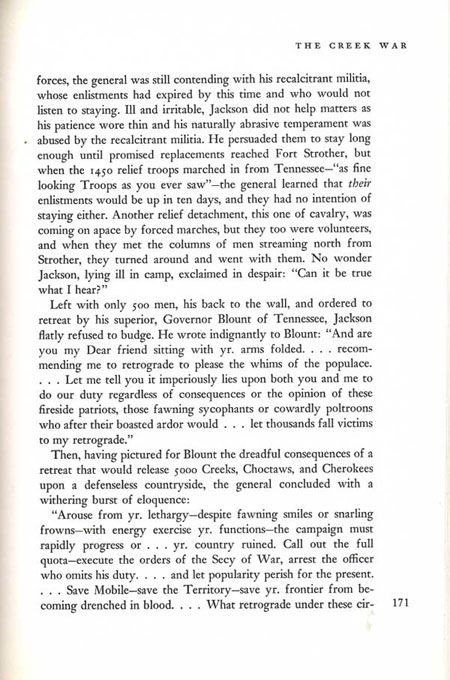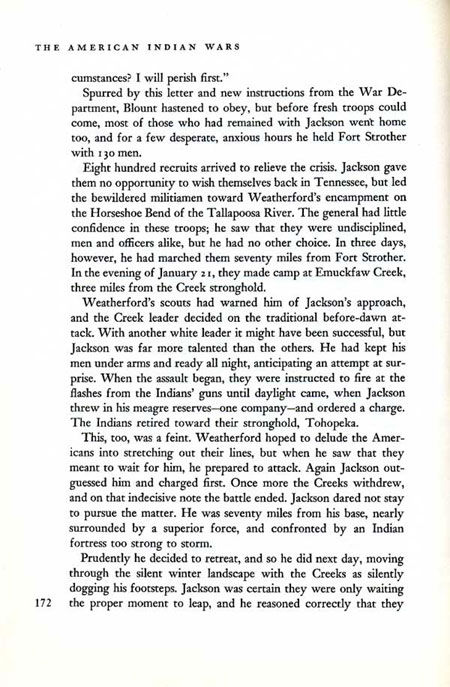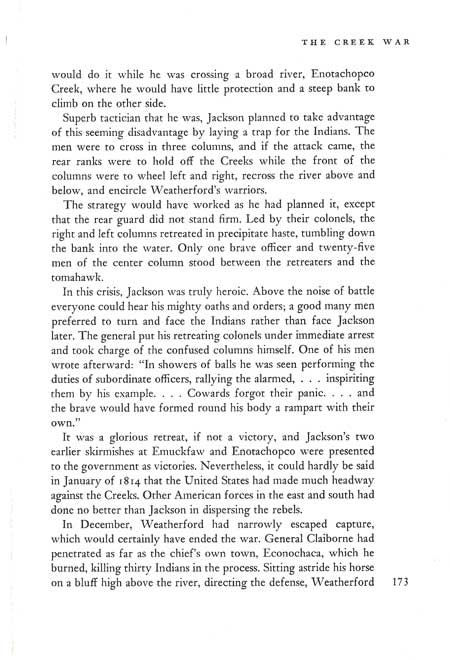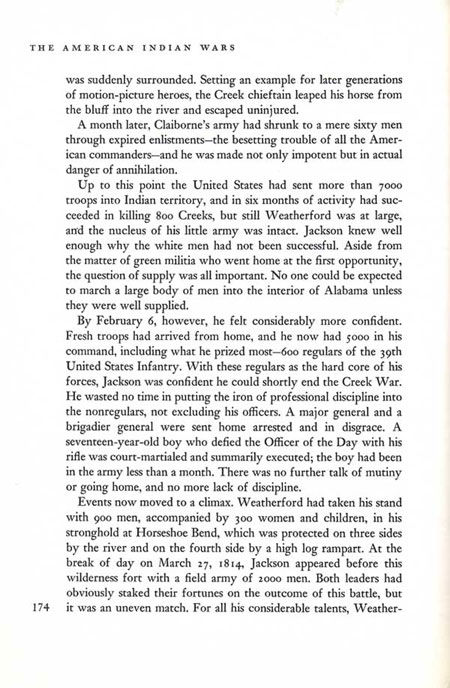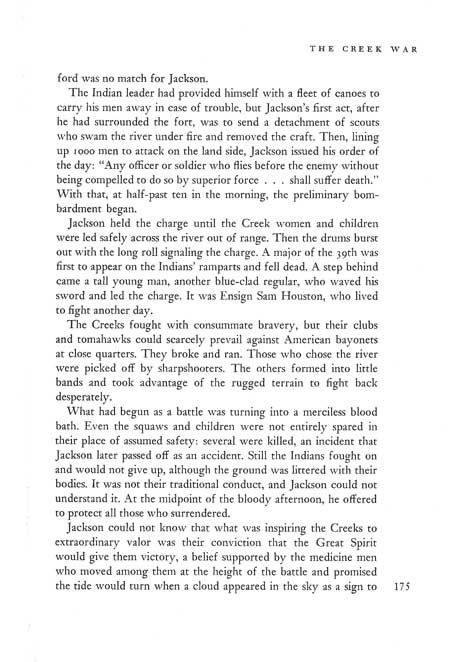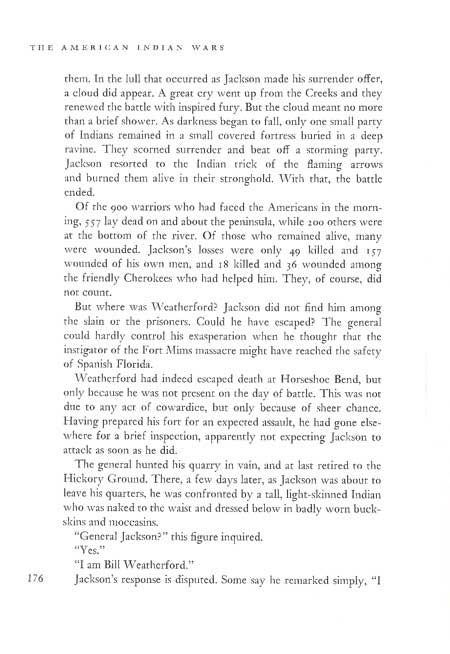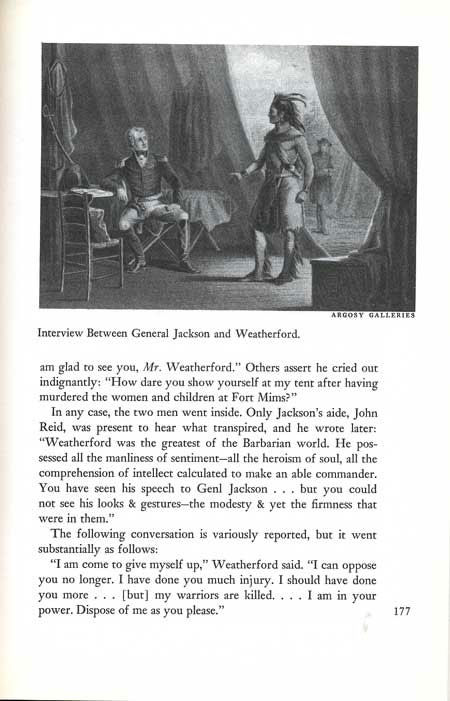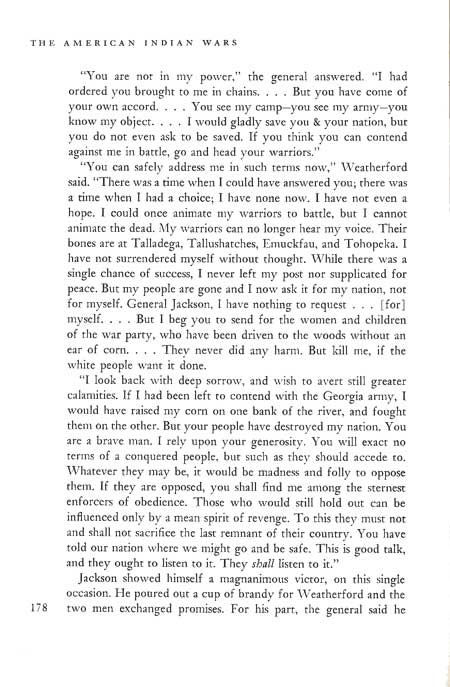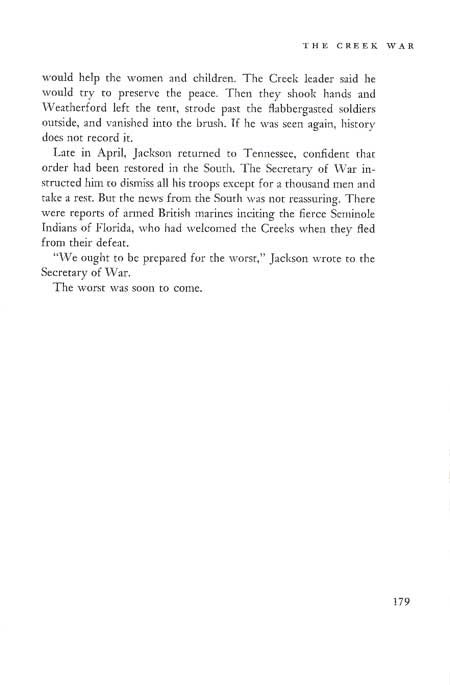 The following is from the book, Indian Wars by Robert M. Utley and Wilcomb E. Washburn.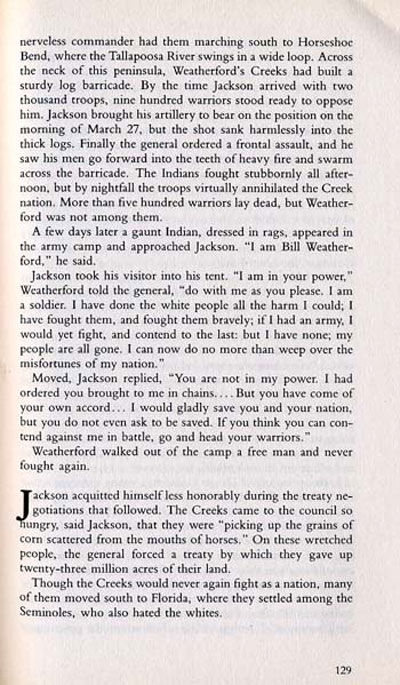 Additional Links