Part of our in-depth series exploring the forts of Comancheria
Prior February 24th attack on Coleman home

Benjamin Franklin Highsmith
Photo originally published in Sowell's Early Settlers and Indian Fighters of Southwest Texas, 1900.
Benjamin Franklin Highsmith (1817-1905), was born in Mississippi and came to Texas in 1823 with his father. At the battle of Brushy Creek, Highsmith narrowly escaped with his life as Captain Jacob Burleson was shot down in front of him. According to Ben Highsmith, "the Texans suffered losses at the hand of a determined Indian sharpshooter."

February 1839 battle areas of Col. Moore's Comanche Raid and the Battle of Brushy Creek, from the book, Savage Frontier II, by Stephen L. Moore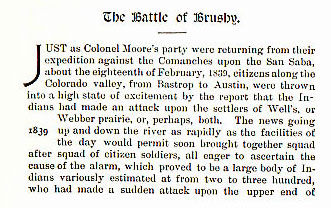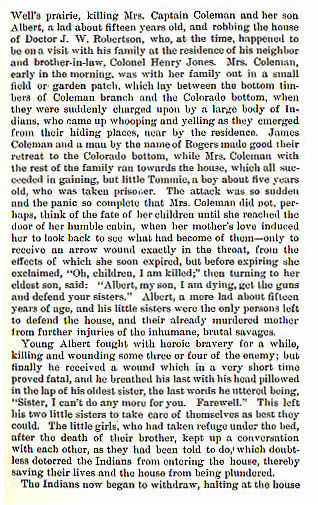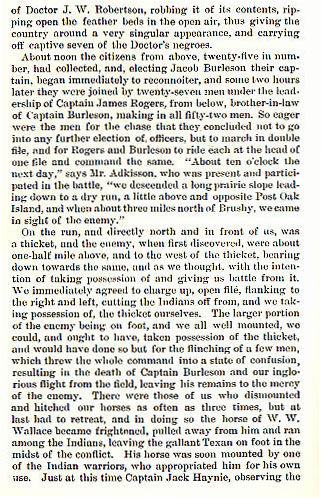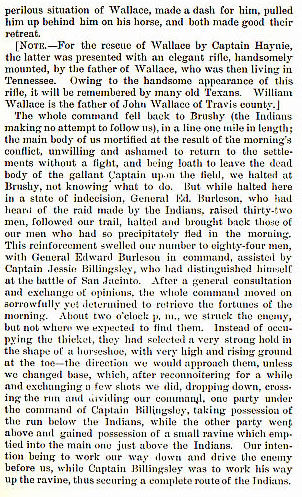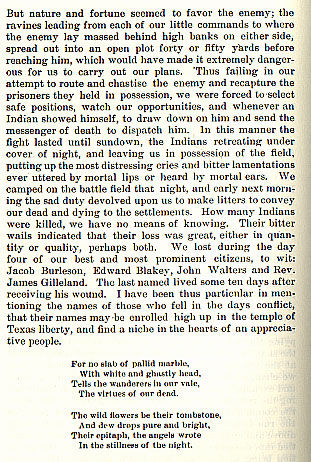 The above story is from the book, Indian Depredations in Texas, by J.W. Wilbarger.