Part of our in-depth series exploring the forts of Comancheria
County Frontier Historical Markers Maps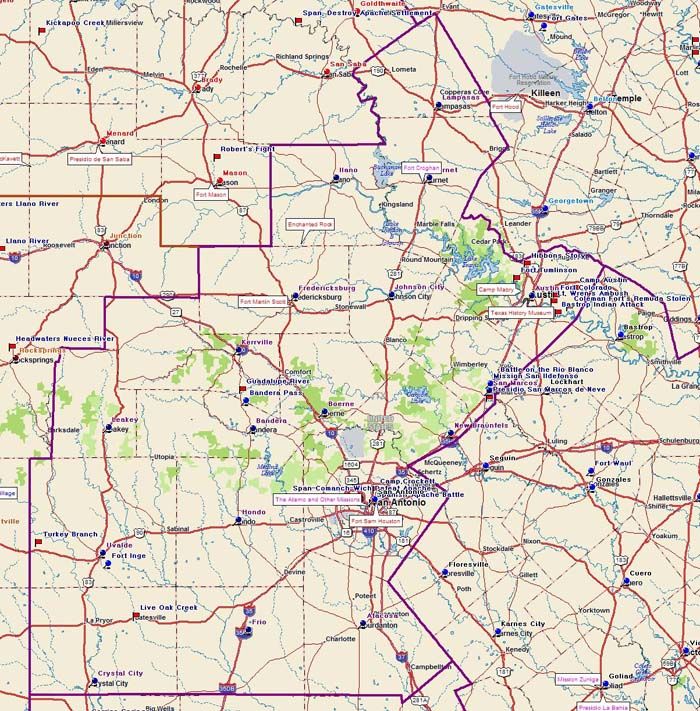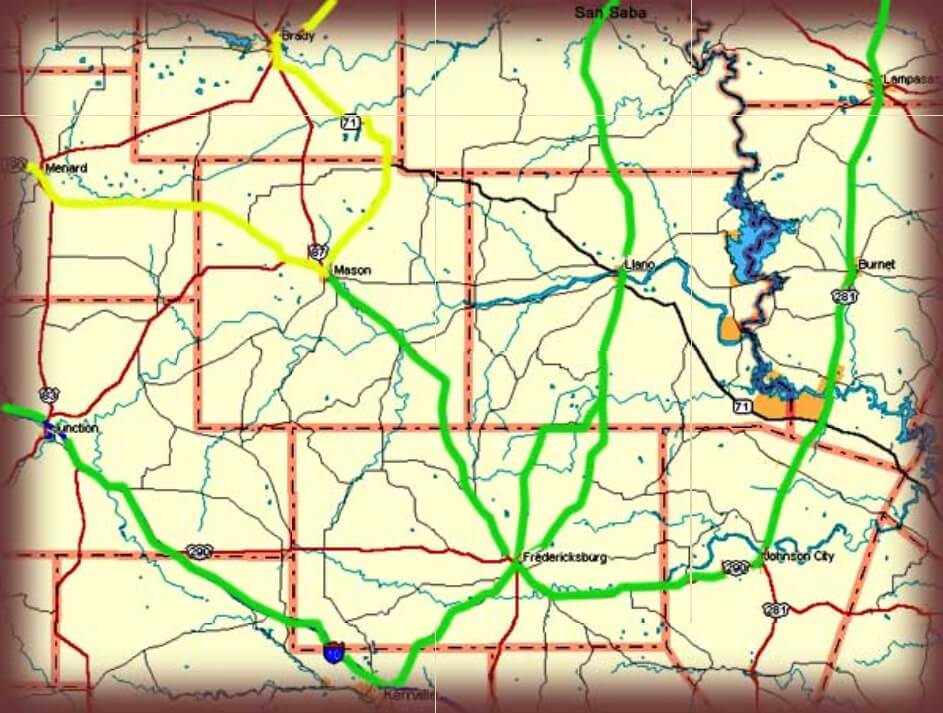 The Hill Country is easily accessible from Austin or San Antonio (green routes) and can be entered from the north on the Texas Fort Trails (yellow routes) or on Hwy. 16 through San Saba. Lampasas is a beautiful river town with a nice selection of unique shops, museums, restaurants, and bed & breakfast whereas Fredericksburg has a huge selection of the latter plus Fort Martin Scott and Enchanted Rock to the north on Hwy. 965.
Menard's Fort McKavett, to the west, is considered the most beautiful fort on the Texas Fort Trails. The Mission and Presidio de San Saba on opposites sides of the town were historically pivotal in Spanish relations with the North American Indians. Fort Mason was the southern anchor of the line of forts built after Statehood and was relied on to protect Austin and some consider nearby Brady to be the barbeque capital of Texas.
Crockett Camp
Located on a spring three miles north of the Alamo, this camp was home to the troops of General John E. Wool in the Mexican War. San Pedro Park in San Antonio is now where Camp Crockett once stood.
Click here for a Hill County Trail Brochure page.