Part of our in-depth series exploring the forts of Northern Early America
Fallen Timbers
Toledo Metro Parks Visitors Center
5100 West Central Avenue
Toledo, OH 43615
419-535-3050
800-860-0149 (toll free)
Near the site of the battle of Fallen Timbers, this small park contains a monument honoring Major General Anthony Wayne as well as smaller monuments to the soldiers and Native Americans who died in the battle.

Monument at Fallen Timbers
The battle of Fallen Timbers on 20 August 1794, was decisive in bringing the Indians of the Northwest Territory to sign the Treaty of Greene Ville. By this treaty the Indians ceded southern and eastern Ohio to settlers. This brief battle, an overwhelming victory for Wayne's forces, was fought in an area recently ravaged by a windstorm, hence the name Fallen Timbers.
Hours
Open daylight hours, all year, Monday-Sunday
Free Admission
Location
Fallen Timbers is near the Maumee River about three miles southwest of the City of Maumee in Lucas County. Take the first exit off of U.S. Route 24 southwest of I-475 and turn east. Then follow the road north paralleling U.S. Route 24 to the site.

American troops fighting Indians during the Battle of Fallen Timbers on the Maumee River, 1794. Photo from the book, Encyclopedia of American Indian Wars by Jerry Keenan.
The following information is from the book, The American Indian Wars, by John Tebbel & Keith Jennison.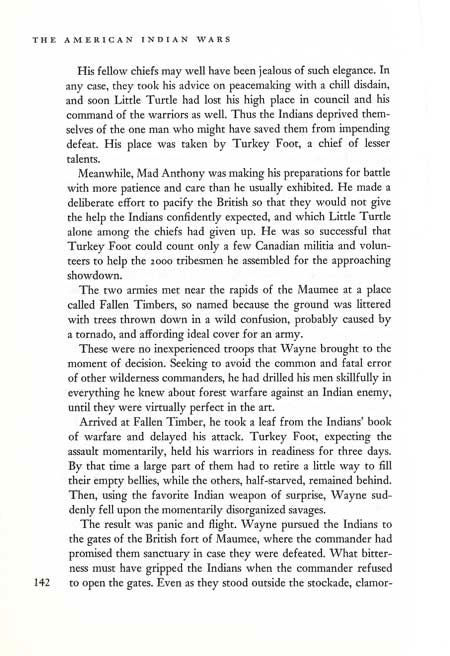 Robert M. Utley describes the southeast Indian situation at the end of the Revolutionary War in his book, Indian Wars.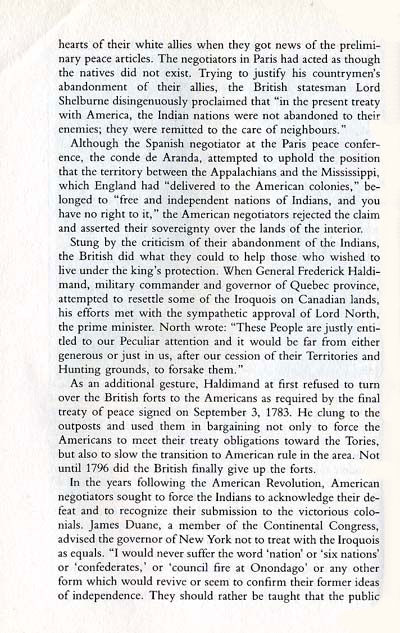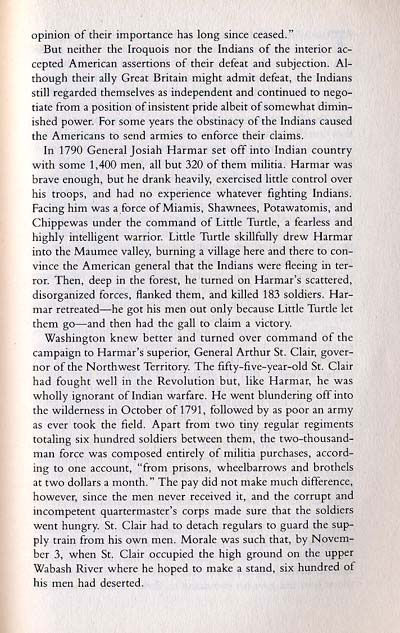 Communities and Related Links