Texas Forts Book Purchase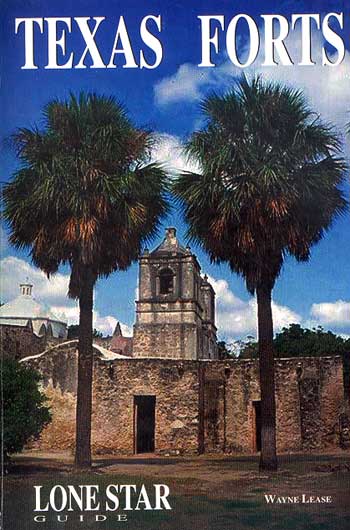 Lone Star Guide: Texas Forts
The pre 1900s Forts and Camps, and the 1500s-1800s Missions and Presidios instrumental in the development of Texas.
Compiled by driving to the extremities of Texas and stopping at almost every historical marker in route.
By Wayne Lease
If you would like to purchase this book and have it personally autographed by the author, please send a check or money order for $19.97 ($18.45 for the book and $1.52 sales tax) to the following address:
Fort Tours
4508 Pershing Avenue
Fort Worth, TX 76107
Please allow two weeks for delivery.