Jacksboro
Fort Richardson Pages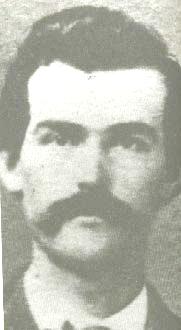 Fort Richardson's population swelled to over two thousand to become the largest military installation in the United States and Jacksboro grew to over 650. The trial drew newspaper correspondents as well as curiosity and fortune seekers from around the world.
Doc Holliday (pictured at left) arrived and stayed in town awhile. Records indicate he hung his dentist shingle in a second floor window but plied his trade as a gambler in the saloon below. Gamblers often need to relocate and accounts vary on Doc's situation, but something prompted him to move his game to the Flats at Fort Griffin. It was there that Doc made his acquaintance with Wyatt Earp and began a saga which climaxed at the OK Corral in Tombstone, AZ.
The famed woman gambler Lottie Deno paid taxes on a sporting house in Jacksboro from 1871 to 1875. City records show she was cited and fined several times for maintaining a disorderly establishment. Like Doc, she made a move to the Flats.
Every fort on the frontier sprouted a collection of dance and gambling halls within a short walk or maybe a stumble and a fall of its front gate. Trooper and later Sheriff H. H. McConnell noted in his memoirs entitled, Five Years a Cavalryman, that on payday the road between the fort and town would be so littered with drunken soldiers that he could literally walk the distance never touching the ground.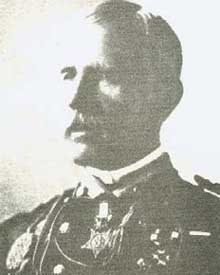 R. G. Carter wrote in On The Border With Mackenzie that the fort grounds were jammed with tents, which subsidized the inadequate barracks. His was the most elaborate; it had two rooms with floors. He recalled that a vicious norther struck the night his wife gave birth to their first child, forcing him to station men to hold down the corners of his tent. He warmly remembered his men making a gift of a baby cub for his new daughter which she played with until her pet grew to dangerous proportions.
The Rangers usually kept a large camp on the north end of town. Their presence was needed because the troops were often far away searching the Llano Escadero for Comanches. That part of town is now the site of the fabulous Herd's Hamburgers and the famous Green Frog Cafe. The latter being immortalized by Jerry Jeff Walker's version of Guy Clark's "Desperados Waiting For a Train."
Post Civil War Structures in Jacksboro